This post is also available in:

Español (Spanish)

Italiano (Italian)
Hi Warriors!!
It's my 5th birthday very soon and I can't think of a better way to celebrate it than sharing with you all the incredible achievements we have accomplished together over the years.
As I tend to talk a lot, I'll leave you a brief summary in the paragraph below for those of you who like going to the point and, for the others, please continue reading till the end for more details 😊
We have donated more than 111,000 Euros!! All is certified in our "Transparency" section. Added to that, when we started our adventure we only knew one ongoing research in the US and thanks to you there are now several in the Netherlands, Belgium and Italy, not only thanks to the funding, which is very important, but also thanks to all the awareness raised, the contacts established, our participation in important conferences and projects (such as the life-saving emergency protocols initiative) and, together with other families, the creation of a well-organized and proactive global community of GSD1B patients and families that works closely with health professionals, researchers and industry to guarantee the progress of GSD1b research.
THANKS SO MUCH FOR EVERYTHING!!! YOU'VE DONE A LOT OF GOOD TO A LOT OF PEOPLE!! 🙂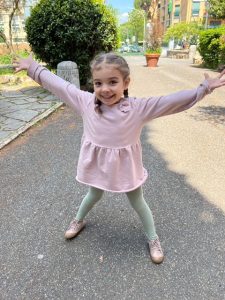 And for those of you who want more details, as mentioned above, in our "Donations and Transparency" section you can find all the official certificates of our donations and in the "Research" section the different projects that we are supporting and their positive impact. In short, within www.curegsd1b.org we are supporting the development of mRNA-based enzyme replacement therapy, the development of gene therapy, laying the foundations for future gene editing, and further promoting the understanding of experimental treatments such as the one with empagliflozin. .
As you may remember, I was one of the first patients receiving an experimental treatment for GSD1b in the Netherlands three years ago and since then we have done everything possible to make it easy for all patients to have access to it:
          o We wrote an article in a scientific journal called The Journal of Inherited Metabolic Diseases.
          o We published a podcast in the research area of ​​the University Medical Center of Groningen
          o We participated in several webinars, conferences, interviews, programs and university classes                together with our dearest Doctor Derks on the experimental treatment
o We funded the publication of several research articles in which the support of "Nina and her                  warriors" is explicitly acknowledged, which have facilitated access to the treatment. This kind of                articles are very important for health-care professionals to be ready to provide the treatment to                new patients and also for some insurance companies to cover the associated costs.
We participated in the creation of a website www.emergencyprotocol.net (and its launch webinar) that generates emergency protocols that save lives for patients with different metabolic diseases, including glycogenosis.
Together with other families, we have created a Global Platform of GSD1b patients and families from all over the world at curegsd1b.org. This is incredibly important for several reasons:
o We are a support network of patients and families that exchange very useful knowledge and advice.
o A well-organized patient community, that is highly proactive and accessible to the                                  pharmaceutical and genetics industry and to healthcare professionals and researchers, has a much            better chance of seeing more projects and initiatives implemented.
o We know all the projects that are being developed and we connect researchers, doctors,                        laboratories, companies, according to the opportunities and synergies that we find.
o We have facilitated the creation of a new GSD1b mouse model that will be available for all                    interested researchers.
We also continue being active members of the Spanish Association of GSD Patients and the Italian Association of GSD
We participate in the European Reference Network for Inherited Metabolic Diseases of the European Union as patient representatives and we are members of the European Alliance for Rare Diseases – EURORDIS.
We are part of an innovative Hepatic Glycogen Storage Diseases Network (GSDNet) to support value-based healthcare and research, within a COST Action
You can be proud warriors!! We have won many battles and will continue to do so for all the GSD1b patients and families in the world. We will not stop until we find a cure!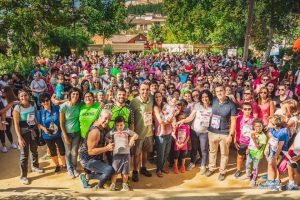 MILLIONS OF NINAHUGS!!! 🙂