This post is also available in:

Español (Spanish)

Italiano (Italian)
Am I a lucky baby?
I have Glycogen Storage Disease, a very rare, serious and chronic disease that affects one person out of one hundred thousands. I have the GSD type 1b, which is even rarer and affects only one person out of one million. My body does not produce glucose, my immune system does not work properly and I am very much exposed to inflammatory bowel diseases and severe hypoglycemia which could lead to brain damage or death.
This year I went three times to the Emergency Room, seizures included, I have lost count of hospital admissions, shots, blood tests, blood sugar tests, and I have spent more time inside the hospital than outdoors. Most of my time I am tied to a cable and connected to a pump… In addition, it seems that my genetic mutation is a severe one and most of the "tips" that are used to treat GSD cases are not working well for me.
So I still wonder: Am I a lucky girl?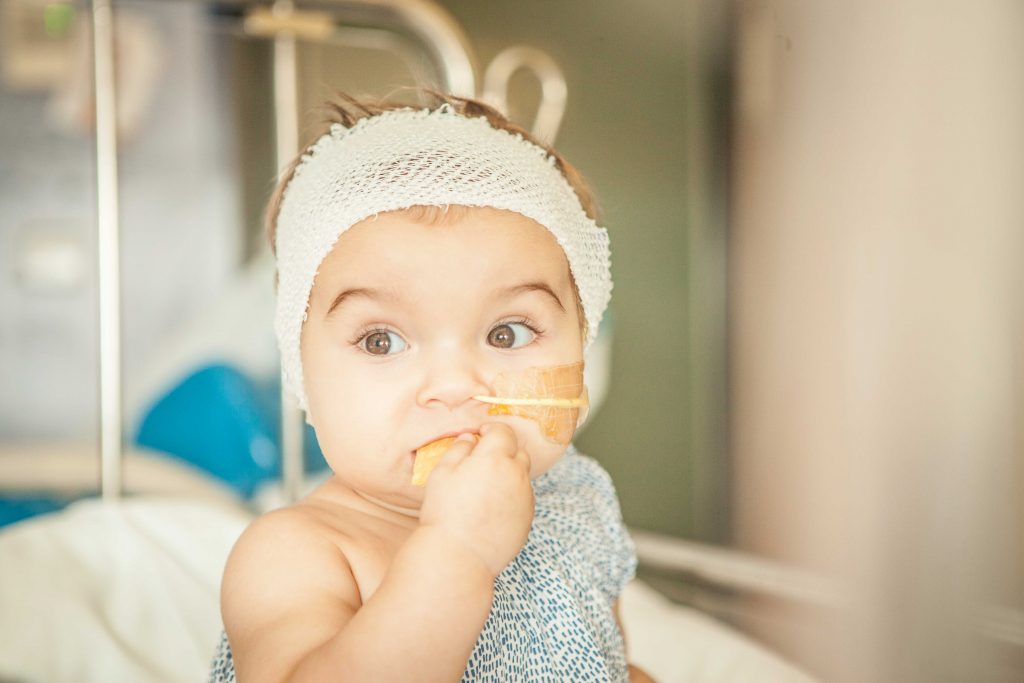 When we got the GSD 1b diagnosis we were told by one of my father's friends that "we all arrive to the family that we need" and, in my case, this is absolutely true. My whole family is living for me and several of them are constantly doing a lot of sacrifices always with a smile in their faces. I have a huge huge family… my parents, my super grandparents, my uncles and aunties, my cousins… even 2nd and 3rd degree family,,, it is so big that I get lost and all of them are very good people… so imagine how much love I am getting.
I believe that not only I arrived to the family I needed but also to the best place. My two hometowns Alcala la Real and Portogruaro, have collaborated a lot with my cause. A huge wave of solidarity that made possible events like the Battle of los Alamos and the Charity snacks. And you know what? I also have some "adoptive" hometowns like Priego de Córdoba, Montefrio, Granada, Bujalance, Marbella, Venezia-Mestre, locations where a lot of people have supported me.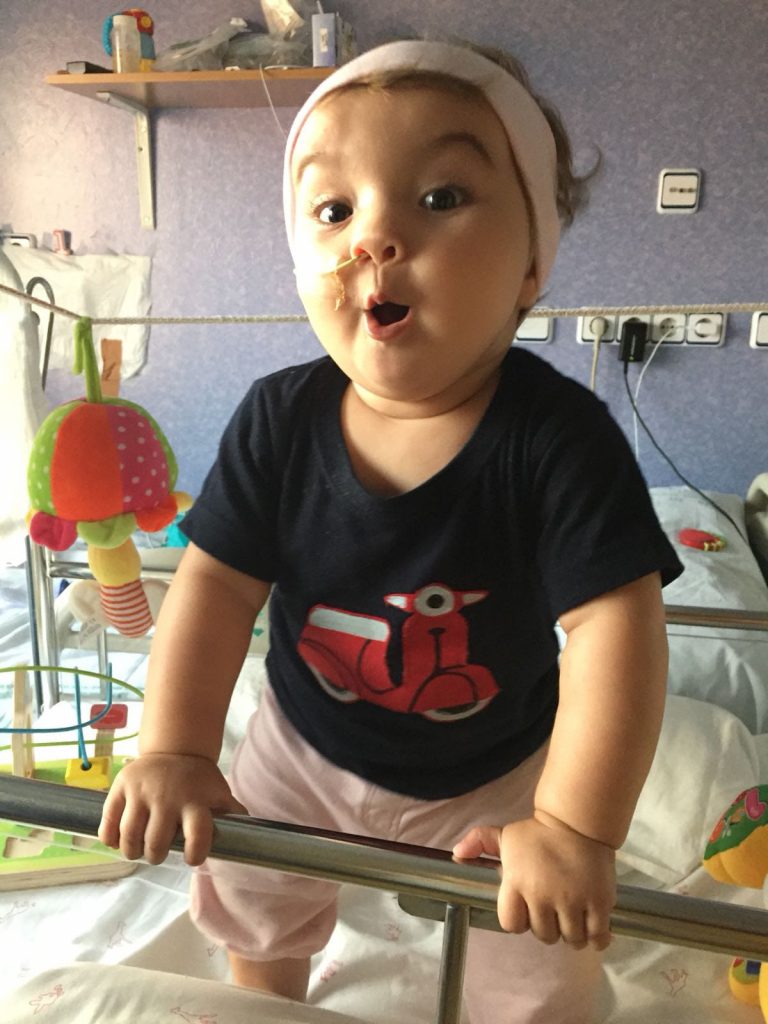 In case this was not enough, I have all of you Warriors. In a short time we have built up a Charity Army, a group of Warriors In Action that has never stopped donating and organizing new initiatives to win the fight against GSD. These initiatives have not only supported scientific research but have also created a solidarity & coexistence spirit promoting health, sports, respect for the environment through recycling, cinema, trekking, running and even through food! And not only among adults but also among kids, something that I really like. Institutions, Clubs, Companies, Shops, brotherhoods, media… a whole range of contributors!
Through all our joints efforts, in a short time, we have raised more than 40.000 USD for GSD 1b research through the Nina Contreras D'Agosto's fund which will benefit GSD 1b patients all around the world. And in 2019 we will raise much more… we will have surprises… you will see!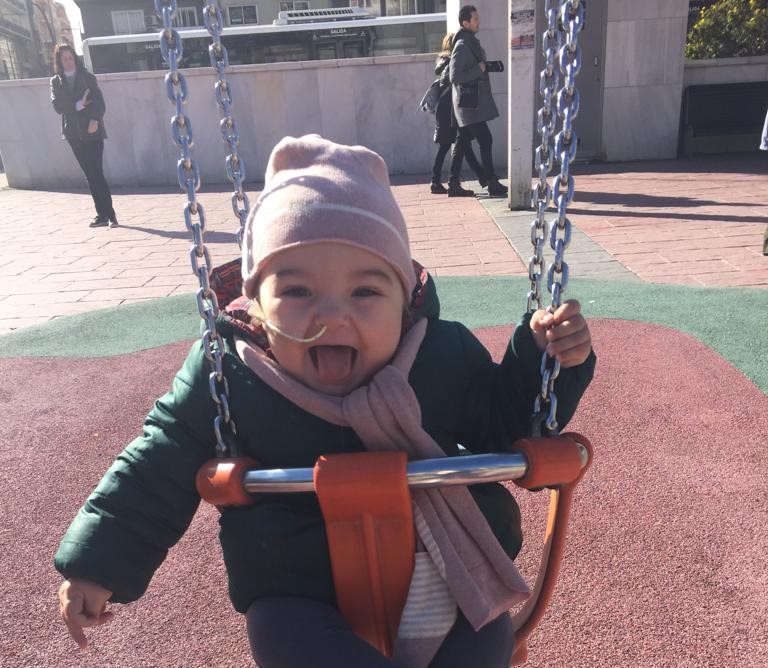 I also have my White Army in the Hospital in Granada, led by Super Doctor Maldonado who is an excellent professional and a better person. Then, the support of Dr. Nerea in Barcelona and the huge luck of being in touch with Dr. Weinstein in the USA. I still remember that week in 2018 which started with the Battle of Los Alamos, continued with the day I met Dr. Weinstein and ended up with the Warriors Assembly: seven unforgettable days.
In the Warrior's Assembly, another family friend told us that even if GSD is a very unfortunate disease, it also gives you the chance to get to know very special people and to live beautiful experiences that, otherwise, we would have never meet or experienced.
I am still a little girl and I do not know much about life but I have the feeling that the huge amount of love I am receiving is something unbelievable.
So yes, without any doubt, the 2018 review is a positive one.
I AM A LUCKY BABY.