This post is also available in:

Español (Spanish)

Italiano (Italian)
Hello Warriors!
Today I become ten months old! It is the fifth time that I celebrate in a hospital becoming one month older… but we have "high-level celebrations" here, we are in a seventh floor! 🙂
It is also my Spanish grandma Lola's birthday. You have no idea how much I love her and she loves me, how much she cares for me and make me laugh… She has so much energy that she could move huge mountains and she has a heart as big as those mountains would be. Happy birthday grandma Lola!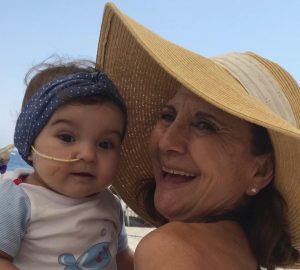 And tomorrow is my Italian grandpa birthday. I miss him so much. I loved when he used to play drums. I am sure this is why I love so much music. He was always willing to hug me, take care of me, and he was always busy moving back and forth to buy all those things I need. Happy birthday granpa Roberto. I am so lucky to have such great grandparents!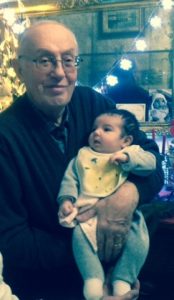 Do you want to know what I got as a present? It is so beautiful that it needs to be told.
The youngest Warriors In Action, the W.I.A. with the purest heart, made me smile big time and cry out of happiness.
Some of you were kids long time ago, some of you more recently. In any case, I am sure you can remember how nice it was to have a piggybank and how much effort you used to put on filling it. Little by little, cent by cent, the piggybank got heavier and heavier and your dreams were closer.
Finally, when the time came to break the piggybank, all the efforts made sense and you could do with your savings the things that you were wishing so hard.
You know what? Several little big human beings: Cecilia, Teresa, Lola, Tiago, Fran, Enrique… have decided to donate the content of their precious piggybank to support the research on GSD 1b.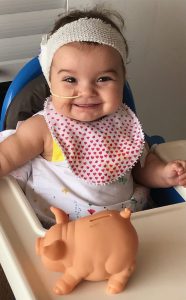 I have no words, you guys rock! Thanks a lot, I love you so much!
Actually, this week, my parents were a bit sad. In a country called Yemen, which I still have not visited –but I will- an airstrike against a school bus killed dozens of kids… How is it possible to have so much cruelty in this world?
You know that I am doing everything I can to get out of my personal tunnel and to live with a big smile while I am inside. However, when I hear this kind of things… I do not feel like getting out there.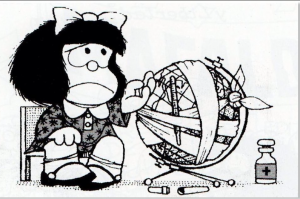 Luckily, these little big human beings have given me not only their piggybanks but also something much bigger, they have given me hope. The hope of having the new generations – educated in values such as humanity and solidarity – ready to improve the current situation.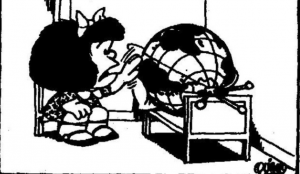 Warriors, we are now figthing a battle against GSD that, sooner or later, we will win. When we are done with GSD, we will continue fighting for other fair causes in order to help these big little human beings like Teresa, Lola, Cecilia, Fran, Tiago and Enrique to live in a better world.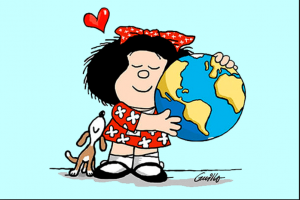 A bid NinaHug.